Café 52 is open from 7am to midnight every day
The restaurant menu is available until 9.30pm
Cocktails and finger food are served at the bar until midnight
The buffet breakfast is available from 7am to 10.30am every day
Contact : +33 1 42 96 72 20
The Café 52 Paris 1er
« The Café 52 Paris 1er team is committed to a cuisine that promotes well-being as well as respect for the environment. All of our partners are committed to this goal, and work with short-distance produce, through certified farms and labels, or responsible and measured fishing. With the rhythm of the seasons, we sublimate these exceptional products to satisfy all appetites, offering vegetarian, gluten-free or lactose-free options, in healthy recipes but never without pleasure ».
The Café 52 Team
A new healthy address in the neighborhood, Café 52 Paris 1er offers balanced and seasonal suggestions as well as a few must-try dishes perfectly orchestrated by the chef Jean-Baptiste Orieux, who previously distinguished himself at Fouquet's. His cuisine is guided by a love of the product and the right flavor. Nearby, the bar, an intimate setting with warm, flowery tones, invites guests and Parisians to discover cocktails and finger food with a bold signature.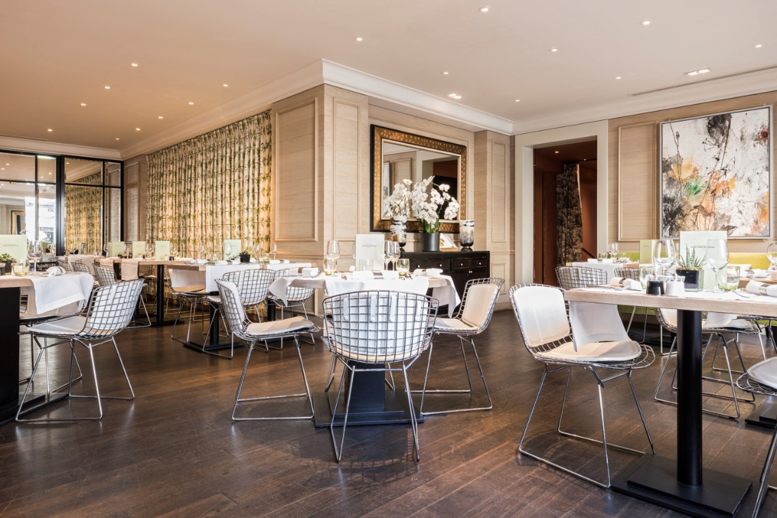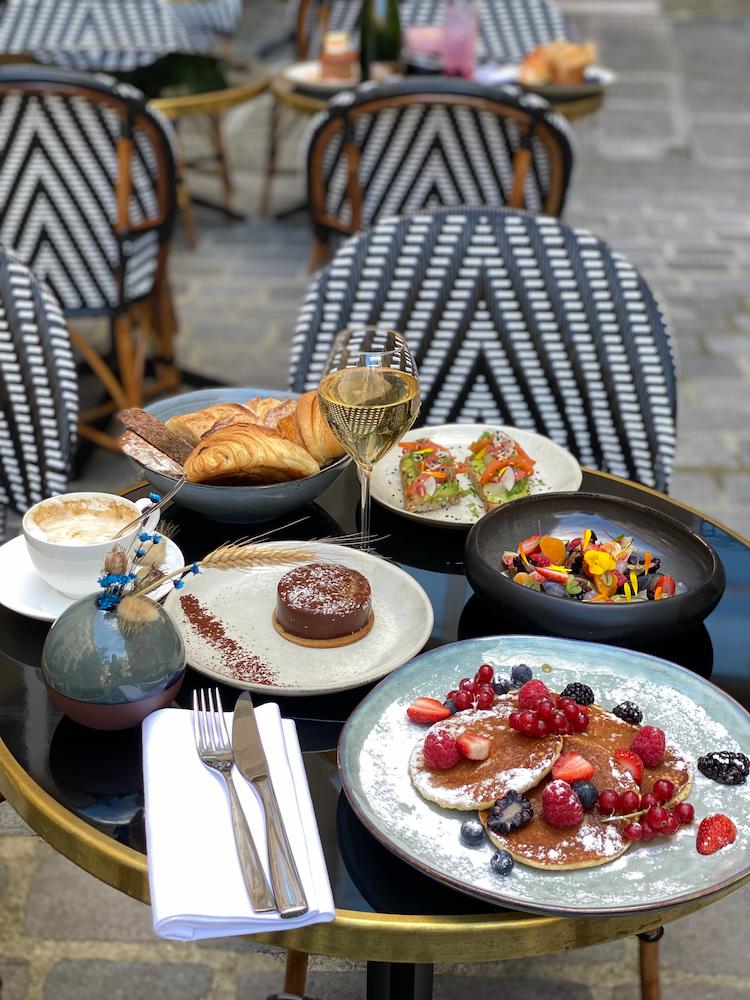 Every Sunday from 12:30 pm to 2:30 pm Grand Hôtel du Palais Royal offers a healthy and gourmet champagne brunch.
From the calm and magical Place de Valois terrace, or inside the luminous Café 52, the brunch opens with a selection of appetizers, seafood, or various salads.
Then, three dishes are offered to choose from among the must try signature healthy dishes: the Smorrebrod, the Buddha bowl, or a today's special according to the season and the chef's inspiration.
For dessert, the selection of pastries or delicacies is gluten-free.
Freshly squeezed juices and hot drinks are also available.
80 € per person
Café 52 Paris 1er's must-try are part of our responsible approach to respecting the seasonality of products. They evolve throughout the year. The Smorrebrod: composed of a slice of gluten-free bread from French bakery Chambelland, organic quail eggs, or trout from the Pyrenees, avocado and grapefruit from Corsica, it is THE healthy signature of the menu. The gardener's plate: a real mini vegetable garden, it sublimates the vegetables grown with love by Bruno Cayron our French greegrocer. The organic poultry from the South-West and the fish of the day go perfectly with their seasonal accompaniments and reveal all the quality and attention given to the products.